Trinity Child Care is a ministry created to serve the community by envisioning an environment where parents and children will belong and find acceptance as well as love. We partner with parents to shape children's worldview by demonstrating and teaching Jesus love.
We believe the greatest truth we can teach is Jesus and his love.
We believe the best way to teach this truth is through modeling it in our lives.
We believe children can learn responsibility for their actions.
We believe parents have the greatest influence in their child's life.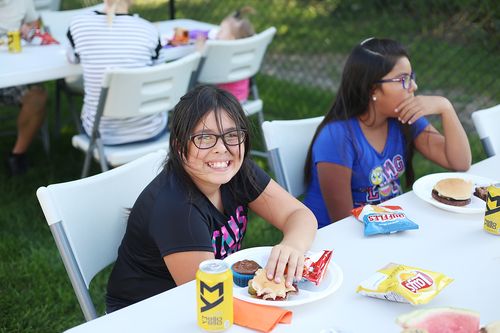 Hours of operation: 7am-6pm Monday-Friday
(308) 995-6580
[email protected]
We accept:
State pay families.
Part-time children
Full-time children
Children 6 weeks to 8 years
Infants: (6 weeks-18 months)

Our classroom offers a secure and safe environment. The caregivers nurture and bond with each child while addressing individual needs
Toddlers: ( 18 months-3 year olds)

As children become more mobile, this classroom offers an exciting environment to explore and discover.
Threes: (3 year olds)

In this classroom we primarily focus on engaging their imagination through activities. We incorporate pictures and signs to help them with understanding routines as well as responsibility and emphasize how to work with others.
4 and 5 year olds
Our 4 and 5 year old class is designed as a learning community where children will develop important skills to help them succeed in kindergarten as well as develop an understanding of Jesus and His love for them. Some areas of focus include:
Biblical characters such as honesty, respect, obedience, love and service
Gross and fine motor skills
Communication skills
Social and emotional skills
Cognitive development in context which includes, colors, numbers, letters, shapes, matching etc